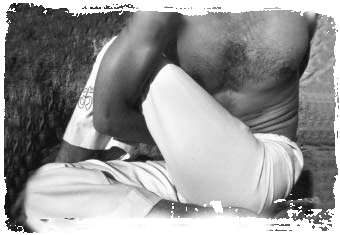 Yoga Training
Hatha Yoga, in its broadest definition, is the backbone of Yoga culture and of whole living. Ha means sun and Tha means moon which is the art of balancing these subtle life energies. We all know the importance of having a strong, healthy, vital body that energizes and frees the mind to explore its own depths. The Training curriculum ensures the participant will understand Yoga's "roots" and precisely how the asanas work to produce remarkable results in maintaining health, youth and longevity. You will learn about performing asanas correctly and how to instruct and adjust others. You will learn pranayama, the power of breath, how to instruct and the mistakes to avoid. We assist you with developing your own personal practice and in developing your teaching presentation. There are practice teaching and small group feedback-practice sessions. Participants learn several Yoga forms as well as The Flow Series, an empowering vinyasa Yoga sequence which combines asana, pranayama and meditation.
Our approach evolves out of years of study, personal practice and experience with thousands of students. It is a synthesis of our insights and discoveries and includes what we consider to be the best from leading forms of Yoga practiced today. We use precision and alignment, classical Yoga's traditional wisdom, Vinyasa Flow, lines of energy, edges and Ujjayi breath Yoga.  Not bound to any specific form, you will be encouraged to learn to use what is appropriate for you and your students and to develop a teaching style that is sensitive and evolving.
Yoga Curriculum
Origins of Yoga
How Yoga works
How to prolong vitality with Yoga
How each asana affects the body's systems
Pranayama—Yoga breathing and vital energy
How to instruct intelligently and correctly
Restructuring the body through precision and alignment
Dealing with problem cases and injuries
Awakening and listening to the body's intelligence
The ten bodily systems
Body mechanics
Internal Yogic cleansing techniques
Combining asana, pranayama and meditation
Classical, Flow Yoga, and several modes of practice. 
Developing a personal practice
Diet, Nutrition and Health
We teach the basic principles applicable to everyone and the essential elements of optimum nutrition leading to health, energy and longevity.
Nutrition Curriculum
What is an optimum health diet?
What are healing and therapeutic diets?
Holistic health and healing
Plant based diet and superior nutrition
Finding the right foods for your body
Meditation and Yoga
Meditation has been called the heart of Yoga. Meditation transforms the quality of one's life and is the beginning of wisdom. Meditation is not a mechanical, repetitive action, but the awakening of attention, perception and insight in all areas of life. True meditation brings about freedom and awareness which can never be the result of mechanized practice of "techniques." One who has discovered meditation in action has tremendous mental and creative power. In the In-Depth Training we will have the opportunity to discover together the nature of meditation as well as explore some of the many different systems in proliferation today. "Meditation cannot be taught, but meditation can be learned".
Meditation Curriculum 
Meditation that is not mechanical practice
The nature of thought and the place of knowledge
Nature, relationship, silence and inquiry
Facts, fads, fallacies about meditation
Finding the sacred in life
Meditation as all of life
Other Course Topics
To insure a broad foundation and understanding of the physical, mental and spiritual dimensions of Yoga the following important subjects will be discussed:
India: Birthplace of Yoga
Important Sanskrit terms
Chakras—a practical, scientific presentation of the mystical
Major Yoga systems: Bhakti, Raja, Karma, Jnana, Tantra, Kundalini
Yoga philosophy and essential principles
Hints, Aids and Inspiration for a lifelong practice
Right Livelihood and the Yoga Teacher
Many participants in our In-Depth Training choose to earn their living while teaching and practicing Yoga. Yoga has traditionally been noncommercial, yet Yoga teachers must support themselves. There are many ways of attaining this balance—earning a living without sacrificing the spirit. We share together from over thirty year's experience of creating and operating two of the most successful Yoga institutes, the White Lotus Retreat in Santa Barbara and the Center for Yoga in Los Angeles. We also discuss creating classes, courses and workshops without having a physical center. White Lotus is one of the pioneering organizations that inspired the expanding Yoga movement today. Many of our graduates have established successful centers or class programs all over the world.
Teacher's Curriculum
How to begin instructing
Yoga, an expression or profession?
Formulation of curriculum
Class themes and formats
Setting up classes, seminars and courses
Participants In Their Own Words
IN-DEPTH YOGA TRAINING WITH TEACHER CERTIFICATION
Residential in Santa Barbara
SIXTEEN DAYS THAT LAST A LIFETIME
Please See Our Calendar for Dates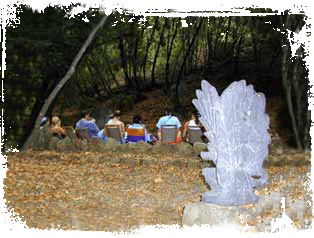 Our training is open to all levels of students. It is an exciting, transformational experience with daily classes, legendary vegetarian cuisine, outings, music, ceremony and a time of learning and celebration. Participants from around the world share that the training has been one of the greatest gifts they have ever given themselves.
The course begins with orientation on Saturday and classes on Sunday. The general schedule each day begins with a light early breakfast and an optional morning meditation followed by asana instruction and practice. A large brunch is served each day followed by free time or special activities such as swimming, sunning, outings or discussions. The afternoon classes include pranayama, teaching techniques, asana theory and breakdown or practice teaching. Dinner is served about 6:30 p.m., and our evenings are spent with discussions on the curriculum, guest speakers or special activities such as music, dance, fire ceremony or meditation. The course flows with the needs and energy of the group with plenty of time for areas of special interest. Outings are taken to nearby places of great beauty such as the Chumash Medicine Caves, Red Rock pools or Santa Barbara beaches.