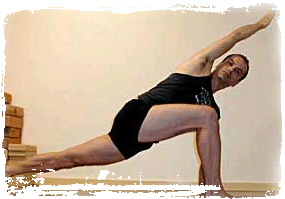 Kent Bond, creator of Willow Glen Yoga in San Jose, CA, is a well-respected Yogi living in the Bay Area. Kent developed a singular teaching style that is informative, challenging and uplifting, and has in experience many years of teaching, practice and study in several lineages of Yoga. He has extensive and ongoing studies in the White Lotus tradition with Ganga White and Tracey Rich, including advanced and undergraduate teaching certifications. In addition, he holds certification from Erich Schiffmann and has trained with numerous emerging masters including Duncan Wong, Robert Brook and Russell Kai Yamaguchi. Kent leads specialized workshops in the USA and Europe and is an ongoing member of the White Lotus Foundation teacher training staff.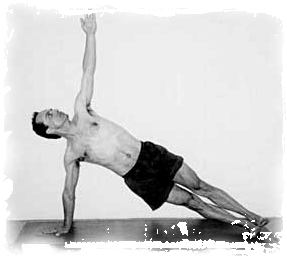 Kent uses the form and alignment of Iyengar Yoga with the vinyasa style of Ashtanga, rooted in the inspiration and philosophy garnered from the White Lotus Foundation. His dynamic teaching style maintains structure and momentum while attending to the particular needs of each individual. Encouraging the concept of Chikitsa (Yoga therapeutics) and utilizing breath as the principle vehicle to move the body Kent invites you to discover and move your awareness to deeper levels.
Kent also holds a Master's Degree in Painting from UC Berkeley, and a Fine Arts Degree from the California College of Arts and Crafts. He enjoys making the marriage between the disciplines of Yoga and artistry, and his classes are laced with a sense of humor.
"Kent is a gifted teacher who brings insight, joy and an eye for beauty, art and form to his classes. Quick and ready humor permeates his teaching making each class an inspired learning experience. Grounded in a strong foundation, Kent helps instill a sense of clarity, openness and lightness in his student's approach to yoga. We are excited and honored to have the quality which Kent brings to our trainings."
- Ganga White and Tracey Rich