Huffington Post
Best Yoga Retreats 2013: 8 Wellness Centers To Visit In The U.S.
By Carolyn Gregoire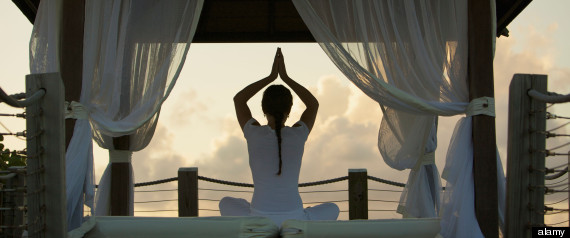 With wellness travel gaining popularity (it's already been labeled a major tourism trend of 2013), destination yoga retreats have popped up around the world. India, Thailand, Mexico and the Caribbean have become hot spots for wellness travel, but some of the best retreat centers on the globe are here in the U.S., including yoga epicenters like Kripalu and Omega and intimate lodges in the Santa Barbara mountains and along the Hawaiian coastline.
If you're looking for a getaway where you can really get away from it all -- and, of course, return to your center -- consider one of these top-notch retreat centers around the country, from the Big Island to the Colorado Rockies.