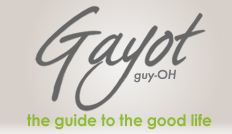 Rated in top 10 Yoga Retreats of the World
by Gayot:
White Lotus Foundation
This high-profile retreat is among the most esteemed in the world of yoga. Founded by the famous (in yoga circles) and accomplished Ganga White, this mountain oasis sits on ancient canyon grounds — considered sacred by the original inhabitants, the Chumash Indians — overlooking Santa Barbara and the Pacific Ocean. On its advisory board you will find one of America's most respected experts on health, Dr. Andrew Weill, as well as celeb yogi Sting and Sanskrit /Hinduism professor David Gordon White, Ph.D. Various group retreats are offered year-round with themes such as Spirit Dance and Yoga Retreat and Sacred Breath/Pranayama—or you can go on a personal retreat and stay in of their yurts. A retreat will include any or all of these: daily Hatha yoga classes, hikes in the oak and manzanita forests, meditation within canyon walls, breathing exercises, bodywork, dips in the waterfalls, massage, music, dance, philosophical discussions, a visit to the underground Hopi style "Kiva" temple and vegetarian meals. The foundation also offers a highly regarded teacher training program and practitioner training in traditional Thai Massage.