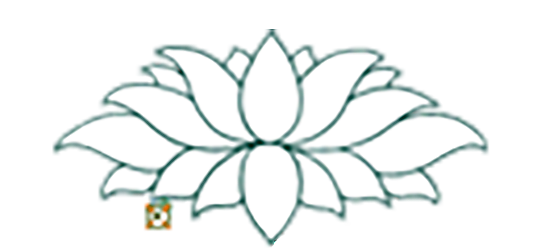 There's No Going Back
Rethinking Backbends From the Frontal Plane
by Tracey Rich
Extend, don't bend. I call this a cardinal rule in practicing backbends. As soon as we decide we are moving into back arching positions, our thoughts immediately go to the back of our body. We think back, and we think bend. If we could stop and redirect our thoughts, backbends would become more energized, balanced, and supportive. Move your backbends to the frontal plane of your body.
Although a lot of moving pieces go into practicing healthy backbends, bringing awareness to the frontal plane of our bodies is an important place to start. Stay attentive, stay out of your back. Sense and envision your backward arcs from the inside front of your spine and from the front plane of your body. Start making the shift.
It sounds so redundant, but...
More To Be Grateful For
New Book on Krishnamurti
"It is very important to go out alone, to sit under a tree—not with a book, not with a companion, but by yourself—and observe the falling of a leaf, hear the lapping of the water, the fishermen's song, watch the flight of a bird, and of your own thoughts as they chase each other across the space of your mind. If you are able to be alone and watch these things, then you will discover extraordinary riches which no government can tax, no human agency can corrupt, and which can never be destroyed."
- J Krishnamurti
---
Don't forget, World Gratitude Day is coming with the fall equinox. Although, everyday could be world gratitude day if we took time to observe. Now, the fall with its call to begin turning inward is another wonderful season for reflection. There is so much to be challenged by on a daily basis, but so much to be grateful for.
We recommend a beautiful, new book...
From the White Lotus Kitchen
Popcorn
Yes! Popcorn--All Ways
Who doesn't like popcorn. Warm, fluffy little gems of fabulous scented, light-as-air, classic kernels seasoned every which way! It's the fun, fall challenge to see what outrageous and delicious combinations you can come up with beyond what we will recommend here. Or, you could just resort to one of any great standards. Number one is our old, hippy fave: a spritz of Braggs liquid aminos and lots of nutritional yeast flakes, with maybe a little bit of ghee if buttered popcorn is your thing. Imagination is key, and taste buds rule in this arena.
Check out our sweet and savory suggestions. But, just for a hint, how 'bout Everything popcorn, or...