From the White Lotus Kitchen - Almond Ricotta
Thai Yoga Weekend
Memorial Day Retreat
June Yoga Teacher Training

A recent standout from the White Lotus Kitchen this past Pranayama retreat was our chef, Tamara Everett's, almond ricotta. A vegan version of traditional ricotta cheese. The ricotta accompanied an incredible Italian dinner of pasta puttanesca, braised greens with asparagus, an amazing, creative Caesar salad with a vegan Goddess dressing and sun seed parm, loaves of crusty, hot, whole grain bread with tapenade, and a killer dairy-free chocolate torte for dessert. Everyone went crazy for this meal and especially the almond ricotta. It was one of those, I can't believe its not butter moments. People were putting ricotta on everything they could get away with. I'm surprised several people didn't loose fingers in the process of relishing every last tantalizing bite.
Tamara created this recipe when she was attending The Natural Epicurean culinary school in Austin, Texas. It is one of her favorite plant based extras to add to an Italian dinner. She says this ricotta pleases and surprises people every time. The simple-to-make recipe below is great on bruschetta, dolloped on pasta, or served over roasted veggies. The recipe also allows for the addition of probiotics which will give it additional benefits along with a more authentic tang that certain cheeses have.
By popular demand, we bring you this plant-based, delicious almond ricotta.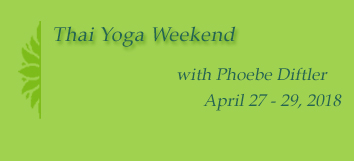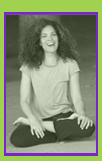 Join White Lotus and the artful Phoebe Diftler for a nurturing and transformational weekend nestled in our glorious mountain retreat. Rock your mind into that gentle lull of pampered perfection as you have your body rolled into luxurious shapes of yogic bliss. Learn to give or simply enjoy receiving Thai Massage, the beautiful and complementary sister art of Yoga. During this weekend you will also either begin or deepen your practice of Yoga with asana, pranayama and meditation classes daily. Legendary vegetarian meals and free time to hike, swim in natural rock pools, read or just soak in the hot tub will complement this time of learning, healing and rejuvenation.
This weekend training is open to everyone. It is a great additional modality for Yoga teachers and massage therapists or for anyone interested in well being, healing and bodywork. All participants successfully completing the course will receive a certificate of completion.
Phoebe's gentle power leads you through a journey that nurtures, heals and transforms, setting new highs for creating sacred space. --Tracey & Ganga

Our annual beginning of Summer retreat. Come yoga with us! Fabulous gourmet vegetarian meals, great people, and creative, moving meditation classes in the timeless fullness that is yoga. Massage, pranayama, yoga philosophy, and practical tools to make yoga a part of your daily life. Why not start your Summer on a high note! All levels welcome.

Our annual teacher certification training with participants from around the globe. We would love to have you join us on this incredible adventure, so if you are dreaming of participating please contact us at 805-964-1944 or go online for more information and to fill out your application.