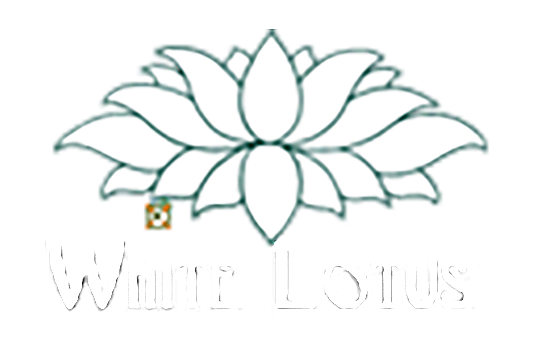 In Memoriam:
The Bond Between Brothers
J. Stanley White
My brother, J. Stanley White, passed away June 7th. Stan and I were both born in Detroit, Michigan and he was nine years my senior. We moved to California when I was about six because our mother had lung trouble and needed a warm, dry climate. Stan was very bright, did well in school, and was president of the first graduating class at San Fernando Valley State College, which is now California State University, Northridge. He played the banjo at that time and his inspirations were Peter Paul and Mary and The Kingston Trio.
When I got into Yoga, and was staying at the Sivananda Ashram in Canada, I sent glowing letters to Stan sharing my excitement. He got so inspired that he packed up his whole family with two young children and flew them all to the ashram. When it was time for them to return, he convinced the swami to send me to Los Angeles to start a yoga center there. Stan donated the first two months' rent.
My brother had...
A Walking Contemplation
with Matthew Coleman
The following is a gift I received in my inbox a few weeks ago from a dear friend whom I also consider a teacher. Among other communications, we are haiku pen pals, however Matthew is mostly penning, and I am mostly palling and loving the moments he beholds and expresses so beautifully. I asked if I could share his contemplation with you, and he graciously said yes.
Matthew and his wife Phyllis, who live in the Pacific Northwest, are wise elders in our community. Students and teachers of Mahayana Buddhism, their lives are an expression of that love and compassion.
"I think you know I rarely leave the island these days. It's just that it takes so long just to live day to day now. I can't think of a better place to slow down. Now instead of..."
The Way
Taking the Journey
with Tracey Rich
A dream for many people is to make a pilgrimage at some time in their lives. You don't have to be headed for a holy site to find the peace or revelation that is right there in putting one foot in front of the other and embarking on a journey. Some people have set the challenge of walking the John Muir Trail, and some long for one of the most classic sojourns, The Camino de Santiago, also known as The Way. Setting yourself to the rhythm of daily footfall can be a life changer. The end is not the destination, although there is sometimes a great sense of triumph and freedom at the end of the trail. But the real pilgrimage is everything along the way.
My first backpacking trip was...
From the White Lotus Kitchen
Chakra Salad
Eating colorful foods will boost your phyto-nutrient quotient. And anyway, who doesn't love a happy meal. Bringing a color spectrum to your plate will heighten your appreciation of every bite and will inspire you to shop with your eyes the next time you hit the grocery.
We hope you enjoy this colorful, full of flavor, simple to make Chakra salad. Feel inspired to add it to your list of fave recipes. We added a spicy option to our ingredient list, but this salad is so good with or without the extra kick.
Straight Down the Middle
Center Your Asanas with Tracey
Working diligently to rebuild my back from repeated stressors that resulted in injury, I have been very focused on the midline of my poses. Reestablishing what is necessary to strengthen and activate the small muscles groups that stabilize the core has been the challenge at hand. I thought I would have had this down after forty-five years, but the beauty of yoga is the ability to start over, and over again, with beginners mind.
I will share this common road to recovery which may help others who thought they had it down too. Here's a call to find your own beginners mind. Once again, it's the simple things in life.
I'm sticking to the midline and taking my time, keeping it straight down the middle.