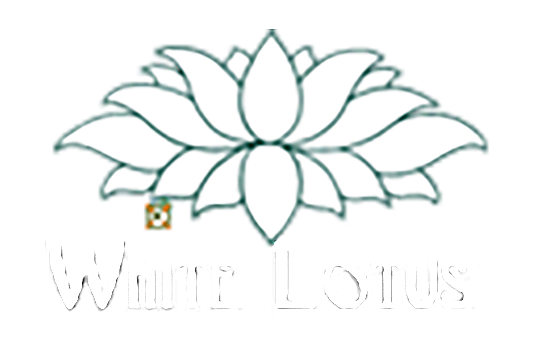 In Memoriam
Mazie
in Service at White Lotus 2008 to 2022
Many people rightly feel their dogs are extraordinary. Mazie truly was, and she had an extraordinary life. I saw her walking down the street in Santa Barbara one day. She looked so beautiful, confident, and present, and so much like our last American Staffordshire Terrier, that I stopped and asked the couple if I could say hello. Mazie and I hit it right off and the couple said I could bring Tracey to meet her. We found out that their first AmStaff was named Mandy—so was ours. We offered to dog sit if they ever needed it, and they said, "How about tomorrow?" This happened a few times and we got to host Mazie for a several days to weeks each visit, eventually moving into a beautiful co-op situation. Since this couple both had new startup businesses in town, two children under the age of three at home, another dog, and a very vital, active Mazie to juggle, they eventually offered her to us full time.
Mazie fell in love with the White Lotus' retreat immediately. She would...
Love to Hate
by Tracey Rich
In this season where we give gratitude, please reflect, as well, on what you love to hate. Crazy, right! Being conscious requires a vigilant review of our thoughts, feelings, and actions, as many of these things go unconscious. We are in a time of great polarity, and not the kind that benefits our yoga practice. Still, we can learn from that same practice that teaches us to be attentive to balancing polarities. Taking what we learn day after day in yoga...
Lost in Translation
by Ganga White
"The spirit is willing, but the flesh is weak" is often quoted from the bible.
Some language researchers wanted to test their translation programs so they entered the quote successively into a series of computers. They went...
Same Old-Same Old
Five Questions and Tips for Changing Your Approach to the Mat
from Tracey
Practice makes perfect, or so they say. But not if you're unconsciously doing the same old thing. In fact, doing the same ole thing, even consciously, sometimes requires a fresh approach. How's your approach to your mat? There are a number of questions it would be good to ask yourself the next time your start your practice. Here are some tips for breaking patterns.
Do you...
Thanksgiving Gratitude Music Meditation
with Sven on Sitar
We offer you a beautiful moment for a gratitude mediation with Sven, back again, on electric sitar. Whether you choose a moving or a sitting meditation, here is an offering to support a moment of intentional reflection in gratitude.
Sometimes we feel it, sometimes we don't, but setting the mood for the feeling to flow sometimes makes it more accessible. You are in good hands here with Sven on sitar.
Thank you, Sven. Always grateful for your contributions.
From the White Lotus Kitchen
Gunpowder Hot Potato Wedges
I'm indulging in these hot potatoes this holiday season. Although untraditional, if you like spice, you are going to love the wow-zap-pow of these spicy nuggets. These gunpowder wedges are a nod to the crazy, fabulous fries from Hip Vegan in Ojai, CA where we ate recently after a visit to the Krishnamurti Foundation.
Making up what I imagined they might have used on their fries, I have taken Yukon Gold and Yellow Finn potatoes, which I normally toss in olive oil and sea salt, and have altered them with a jazzy, Indian leaning spice mix. You can make your own garam masala as I did, or simply use a mix that you already love. Remember...