In This Issue:
Restorative Yoga Training
Sacred Breath-Pranayama Weekend
From the White Lotus Kitchen
Smile When You Think of White Lotus
Our Calendar
Celebrating 50 Years of Yoga

Come, come, whoever you are. Wanderer, worshiper, lover of leaving.
It doesn't matter. Ours is not a caravan of despair.
Come, even if you have broken your vows a thousand times.
Come, yet again, come, come. -- Rumi


This year, we would like to say more, with less.

In Gratitude. Wishing you a year of well being. Om Shanti.


Tracey, Ganga, and the White Lotus Family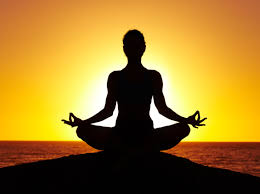 Restorative Yoga addresses the underlying systems and rhythms of the body nurturing greater well being. This skillful way of practice helps us return to a deeper state of relaxation.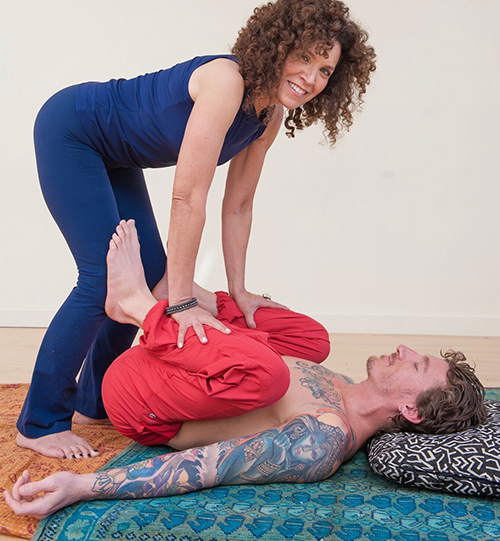 Restorative Yoga specializes in balancing stress and tension with deep relaxation. Using props, breathwork, passive engagement of muscle groups, and attuning to energy flow, the body is supported while gently opening into the poses.
Learn to take care of yourself and your students with this enriching system. Restorative Yoga is an invaluable aspect to the wholeness of any Yoga practice.
We invite you to join White Lotus and Phoebe Diftler for week of nurturing, radiant well being. This program is open to yoga students, teachers, and anyone wanting to immerse themselves in a week of Restorative Yoga.

Phoebe has been a beloved part of our White Lotus family for many years. She brings a positive, peaceful presence to her teaching along with great competence, joy, and understanding.
- Ganga White and Tracey Rich
This training will provide the tools and understanding to address your own well being and  the skill sets to enrich your teaching. The program is open to yoga students, teachers, and anyone wanting to deeply relax, restore, and reset the underlying rhythms of the body-mind continuum. 
Instruction will include:
How to construct a Restorative Yoga class
How to focus on specific issues of the mind, body, and spirit
Theories of relaxation
Anatomy
Understanding the parasympathetic system and the art of deeper restoration
Adjustments
Use of props: blankets, bolsters, blocks, etc.
Benefits of Restorative Yoga
Restorative vinyasa
Restorative wall classes
Sequences for lower back, thoracic spine, stress, rejuvenation
Creating your own sequences
Adding breathing, meditation, and energy work into your Restorative class
The accoutrements: music, oils, etc.
Using Thai Yoga movements to add confidence to your hands-on adjustments
Using Thai Yoga to add diversity to one on one sessions
Explore to Restore

Stay Tuned For...
Sacred Breath--Pranayama Weekend
with Ganga White and Tracey Rich
February 15 - 17, 2019
Breathe through this holiday season by planning ahead. There's nothing like knowing this beautiful weekend awaits you. Deeply integrate a breathing practice into your life by immersing yourself in a weekend designed to inspire a lasting relationship with Pranayama. Your yoga practice begins with your breath!
Wishing you a holiday full of gratitude from the many petals of the Lotus.
Breathe...

From the White Lotus Kitchen
Tamara's Warm Winter Spiced Cocoa
The holiday season calls for scent and spice, fires that warm, and times to gather in celebration and reflection. Nothing carries more of these notes than this creamy, hot elixir that warms you from the inside out on a chilly day and offers you the perfect excuse to curl up with a cup. This unconventional take on hot chocolate brings together quality ingredients that taste incredible with a drink that nourishes you. Relax, reflect, and enjoy!
Recipe

Smile when you think of White Lotus
You can support White Lotus when you make your Amazon online purchases by using the link below.  We are always grateful for the support.




Sacred Breath -- Pranayama Retreat
February 15 - 17, 2019


w/Ganga White and Tracey Rich

Restorative Yoga Training
March 2 - 8, 2019


w/Phoebe Diftler

Thai Yoga Weekend
April 26 - 28, 2019


w/Phoebe Diftler

Memorial Day Retreat
May 24 - 27, 2019


w/ Tracey Rich and Ganga White

Labor Day Yoga Retreat
August 30 - September 2, 2019


w/Tracey Rich and Ganga White
View calendar online