In Memoriam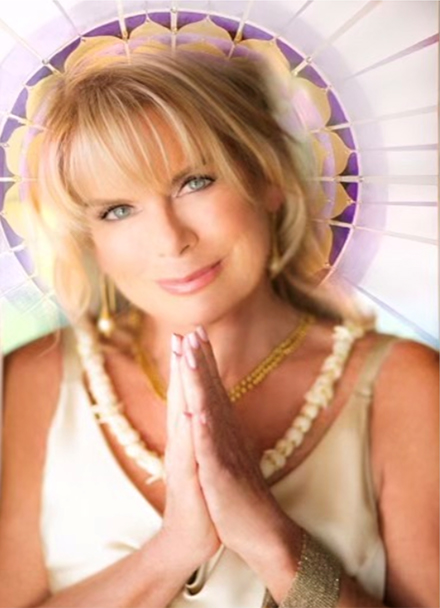 Sandra Hay Marshall

It is with the utmost love and respect that Ganga and I, and the White Lotus Foundation, would like to honor the recent passing of one of our closest personal friends, longtime students, and advisory board members, Sandra Hay Marshall.
Sandra's passing has created ripples across numerous communities as one of her great gifts was deeply accepting people and connecting people all across the globe. She was a dancer, a producer of films, a lover of music, a yogini, an adventurer, and an exquisite communicator of the spiritual. The film on the opening page of the White Lotus website was produced, directed, and gifted to the Foundation by Sandra. Sandra, you will be missed by so many.
Our dear friend was a yes to life lady whose elegance was noted only second to the strength of her spirit, and as a woman whose beauty and electric presence could not be missed.
Ganga and I were fortunate to be welcomed by Sandra and her husband, Matthew, to be a part of her close hospice community and to be present for her passing. Our time with Sandra through life's many phases and facets is a timeless gift. Being able to hold the space for and be a witness to Sandra's transition from life to death with such grace, will remain a precious part of our lasting gratitude to her.
Dear friend, you taught us about love and dignity. You taught us to be curious and to embrace the adventure into the unknown. You showed us strength and courage and to say yes to life, and yes too, to death. Thank you. Om Shanti